About Dr. Michael Barone, Jr.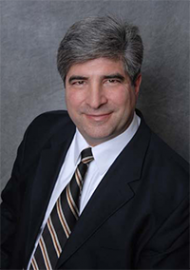 Dr. Barone has earned board certifications  in Neurology and Electrodiagnosis.  He is is a second generation chiropractor who grew up in the area and has been practicing in Hamden and New Haven since 1987. After receiving a BA degree in Biology from the University of the State of New York, he earned his Doctor of Chiropractic degree from the prestigious New York Chiropractic College and holds an Advanced Certificate of Competency in Whiplash and Brain Injury Traumatology from the Spine Research Institute of San Diego.
Dr. Barone continually pursues advanced learning in the chiropractic field by attending courses and seminars on many topics including:
Chiropractic adjusting techniques
Whiplash research
Concussion & brain injury
MRI and X Ray interpretation
Exercise physiology
Nutrition
Impairment Rating Calculation
Dr. Barone has authored articles on patient health and wellness and been recognized for outstanding patient care by peers. Call for an appointment: 203-288-7300
About Dr Robert Ferraro
A graduate of Creighton Medical School, Robert Ferraro, MD, has served as a U.S. Army flight Surgeon, staff orthopaedist at St. Mary's Hospital of Waterbury, managed a private orthopaedic group, was acting director of the Waterbury Department of Health, and served as Director of Orthopaedic Services an Concentra Healthcare.
Over his five decades of practice, Dr. Ferraro has performed thousands of procedures, ranging from fracture casting to spinal surgery. We are proud to be able to offer his experience and expertise to our patients.
1st Care Chiropractic Patient Care Philosophy
Our patients experience gentle and compassionate chiropractic care while recovering from their accident or injury. It is our goal to restore our patients to a condition that, if possible, is even better than that before experiencing our care.
Upon your visit you will be given a thorough examination to fully diagnose your condition. We will then discuss the best course of treatment, whether it be chiropractic or another specialist.
Care is expert in numerous gentle chiropractic techniques such as:
Motion Palpation
Gonstead Adjustment
Diversified Adjustment
ArthroStim
Activatior Technique
Trigger Point Therapy
Myofascial/ Soft Tissue Manipulation
Extremity Adjusting Technique
Please visit the page About Your Care for more information on treatment methods and the phases of the gentle care you will receive at 1st Care Chiropractic or call 203-288-7300
Working With Your Attorney
1st Care Chiropractic has provided care to thousands of accident and injury patients. We have vast experience working with attorneys handling related legal cases. 1st Care supports your attorney with the following services in order to help achieve the best possible outcome for you:
Expert narrative reports
EMG studies
Impairment rating calculation
Depositions
Court testimony
Expert witness testimony
Independent medical examinations
Click this link if you would like to know What to Do In Case of an Accident.